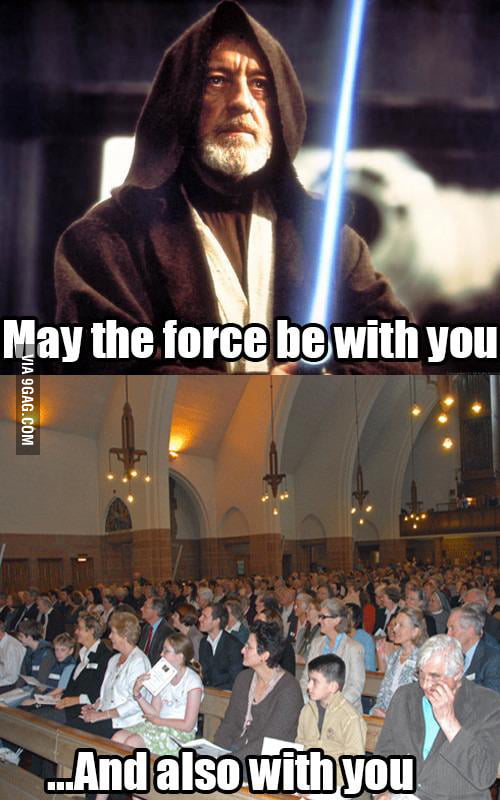 I giggle from the pew of the conservative, mainline evangelical church in which I am seated. The president of our company just shared from the pulpit a joke our dearly-departed colleague told at a recent staff meeting.  I'm sure our friend is laughing from heaven's balcony at the retelling…
And the Lord said unto John, "Come forth and receive eternal life"
              …but John came in fifth and won a toaster.
I glance at the minister seated behind the pulpit.  Stone faced.  Guess he doesn't think it's funny.
Was the joke inappropriate to tell at a memorial service—in a church setting?  Maybe … to some, anyway.
As for me, I've always been strangely drawn to just a tad of the irreverent in the reverent.  Love to kick over the proverbial sacred cow—those traditions of men that are believed to be good and necessary without ever questioning "the why".  And often the kicking over comes about from a good dose of good-natured humor.
I like the way John Piper puts it,
"… the challenge in life, as in so many other traits, is to become a joyfully, holy, seriously happy kind of God-centered, Christ-exalting, Bible-saturated person so that, out of the abundance of the heart, the mouth laughs."
So, in honor of my slightly irreverent colleague, whose life was taken way too soon, here's to you, my friend …
Q:  Did you know they had automobiles in Jesus' times? 
A:  Yes, the bible said the disciples were all of one accord.          
* * *
Several children found a dead robin. Feeling that a proper burial should be performed, they secured a small box and some cotton batting, dug a hole in the back yard, and made ready to dispose of the deceased. The minister's 5-year-old son was chosen to say the prayer. And so with great dignity, he intoned, "Glory be to the Father…and unto the Son…and into the hole he goes."
* * *
Father O'Malley answers the phone. "Hello, is this Father O'Malley?"
"It is"
"This is the IRS. Can you help us?"
"I can"
"Do you know a Ted Houlihan?"
"I do"
"Is he a member of your congregation?"
"He is"
"Did he donate $10,000 to the church?"
"He will". 
* * *
"A cheerful heart is good medicine, …"  Proverbs 17:22.  Thanks, Craig, for bringing cheer to my heart.  You will be missed.